// what we offer
Website Customization and Custom Web Designs for Today's Fast Moving Company
Splibit is a company focused on website customization and custom website builds, at affordable prices, that ACTUALLY WORK.
We believe the main problem that companies have today is visibility, not over-all look. Many people can build a custom web design that looks appealing, but lacks functionality. Why would you pay for a pretty website that no one ever visits? A website should look amazing, function seamlessly, and contain internal marketing mechanisms that help you capture business!
This is why we at Splibit have structured our brand philosophy around three core objectives:
Built-in SEO optimization
Every one of our custom websites is Search Engine Optimized. This means not paying for expensive SEO work simply to give your website a chance.
Custom Web Design
Every one of our website builds is custom. Your company is one of a kind. Your website should be too.
Automatic Responsive Websites
Every one of our custom web designs is engineered with Automatic Responsiveness. Half of all web searches are done from a mobile device. If your website is not equipped for this, you will lose half your traffic.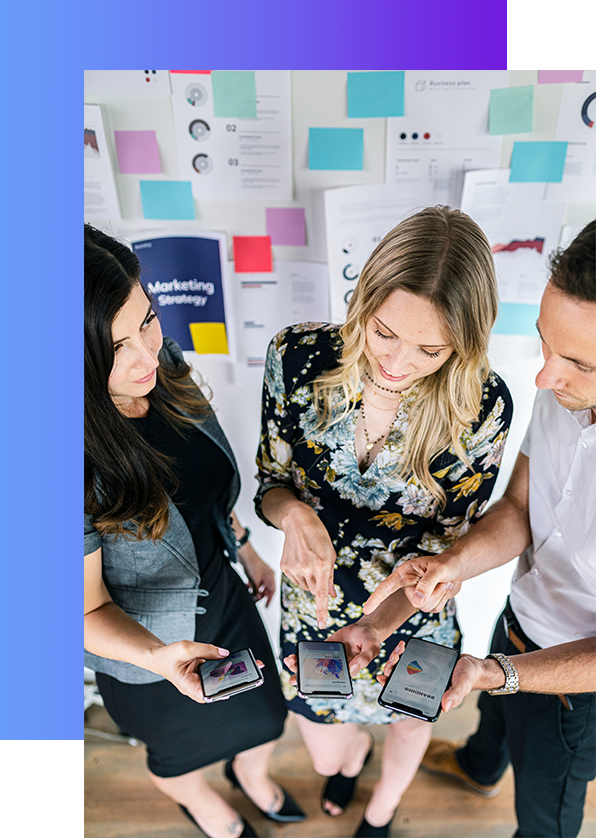 // Custom Website Design Company
Benefits to a Custom Web Design Company
The words "custom website design company" do not necessarily translate into "expensive and unattainable."  At Splibit, we provide custom websites that are affordable for most small businesses. With options starting under $1000, there is no reason your company shouldn't turn your website into its best sales person today!
The benefits of using a custom web design company like Splibit, far outweigh the costs.  A low-grade, non-custom website design company might charge $500 for your website, make it look somewhat pretty, throw it up on the web, and walk away with your money.
If you invest a little more, Splibit will create your custom, search engine optimized, automatically responsive mobile device friendly website, which will become your greatest source of leads. In short order, it can more than pay for itself every single month, becoming your best investment. Trust Splibit to turn your website into a 24/7 source of leads and your most lucrative asset!